If your aim is to improve your stone and give it a new look then a polish could be the answer. Borgia's professional team can regenerate your stone by returning it to its natural shine.
Marble, travertine, slate and granite stones have an outstanding look and appeal but need to be maintained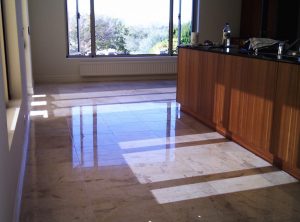 and treated to ensure durability. Natural stone tiles can be softer than ceramic tiles, so the products used for cleaning must be specifically designed. Borgia offers to its customers an array of Italian products specifically designed for stone, ceramic and terracotta care and maintenance.
Please feel free to Contact Us for any enquire you may have.